About
When the floods of 2008 devastated Cedar Rapids and the surrounding areas, we began to lay the groundwork for the Teacher Store, a 501(c)3 nonprofit organization.
Fully operational since 2009, the Teacher Store provides free classroom supplies to area K-12 educators when funds are not available, bridging the resource gap between what schools and families can provide and what is needed by the children to be successful in their studies.
In June 2018, the Teacher Store's original home in downtown Cedar Rapids suffered structural damage, and the building owners decided not to make repairs. After considering several other possible locations, we decided to reinvent the store as a mobile unit, just in time for the start of the 2018/19 school year.
Now on wheels, the Teacher Store can bring supplies directly to teachers at their schools. This new mobility also allows the store to extend its reach to surrounding counties, making it easier for teachers in outlying areas to benefit from the free supplies.
The Teacher Store's primary financial support is from Linn Area Credit Union. We also rely on donations from generous individuals and companies, as well as grant funding, to keep the wheels turning. We accept donations of NEW supplies, as well as monetary donations that allow us to purchase additional inventory.
The Teacher Store Board of Directors
Lacey Becker (Executive Director) — Teacher Store
Andrea Brommelkamp (Director) — Linn Area Credit Union, Business Development
Ryne George (Director) — Linn Area Credit Union, Community Impact
Pat Kadlec (Director) — Cedar Rapids Community School District, Retired
Brian Johnson (Director) — Linn-Mar Community School District
Lauren Manning (Director) — College Community School District
Jess Burger (Director) — Grant Wood Area Education Agency
This video tells the story of the founding of the Teacher Store and showcases the former store setting. We were blessed to be in this location up until early 2018: 606 5th Ave SE, Cedar Rapids.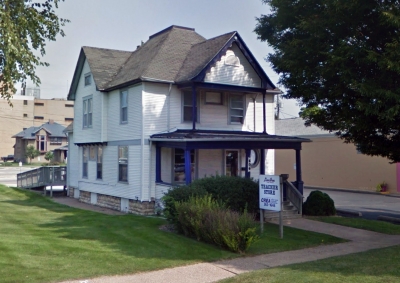 Original Teacher Store building on 606 5th Ave SE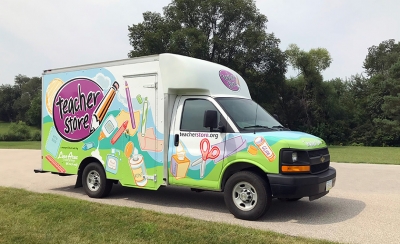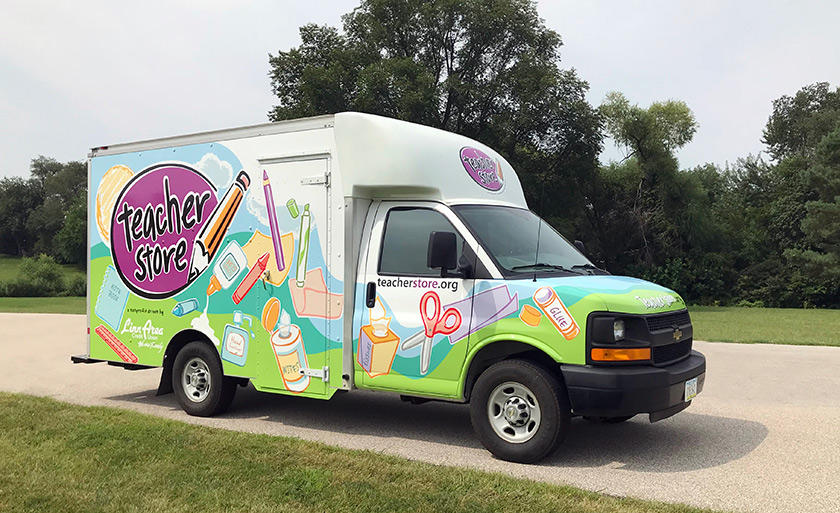 Mobile Teacher Store launched in August 2018